Posted on 19. May, 2009 by The Gimcracker in Seriously?!
I'm always looking for reasons to create new blog categories that I'll get tired of and not fulfill in the future ("Office-Graphs", "B-Ratings", "LOL-heads", "pictures-of-hot-singers-that-look-like-hot-actresses-that-attract-12-year-old-girls-and-68-year-old-men-in-order-to-artificially-inflate-my-blog-statistics").
In the past, each time I have created a new series the premise has intentionally gotten simpler because I want to increase the likelihood that I will actually keep the idea going. It has never worked. So let's just go into my newest idea with low expectations.
I always notice dumb stuff everywhere and I want to start pointing it out to you in order to make myself feel better in the area of my brain that feels better when I make fun of people. I know you notice dumb stuff too, but I'm the one with the blog so I'm the one who is going to write about it. I call this idea "Seriously?!". I would have called it "Really?", but that has already been taken by the two most unfunny people ever to appear on SNL. (The only reason this particular clip is funny – or any clip they're in – is because of the writers)
The first edition in the Seriously!? series is thanks to Toyota.
Did you catch the Seriously?! Look a little closer.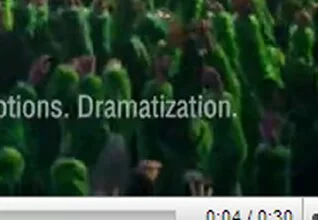 What!? No!
Seriously though, is this lawyers? Is that in the fine print because of lawyers? I bet I could create an entire blog about the absolutely pointless and obvious things found in fine print. I would call it LOLyers.