Posted on 09. Oct, 2008 by The Gimcracker in ROFL, Stuff On The Internet
A while back, a good friend introduced me to the web comic called Basic Instructions. As I'm writing this the website is down, and I'm pretty sure it's because today's strip is hilarious and everyone's reading it. It must have gotten submitted to Digg or something. If you don't read this comic, you should. I'm probably the millionth person to blog about how you should read Basic Instructions if you don't already, but for whatever it's worth, I give it my seal of approval. Here is today's strip: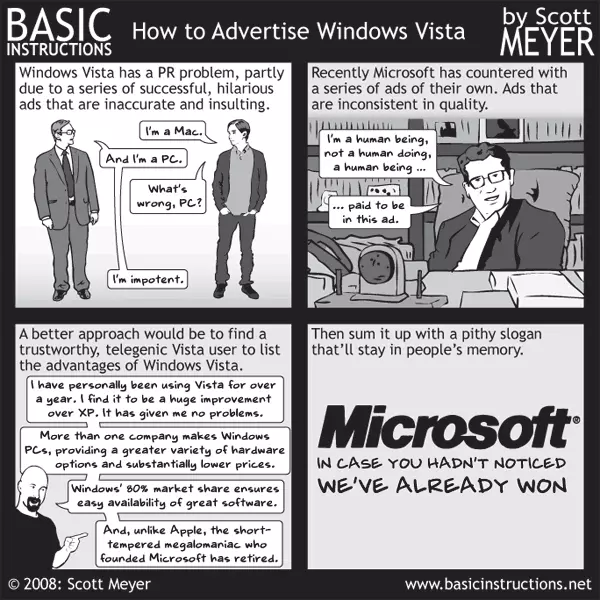 I think I have a lot in common with the guy who writes this comic strip. Meh, everyone probably thinks they do. Just like everyone thinks their boss is worse than Micheal Scott. If your boss was really worse than Micheal Scott, do you really think he would still be your boss? No, he would be in jail and bankrupt.