Mumford & Sons Covers The National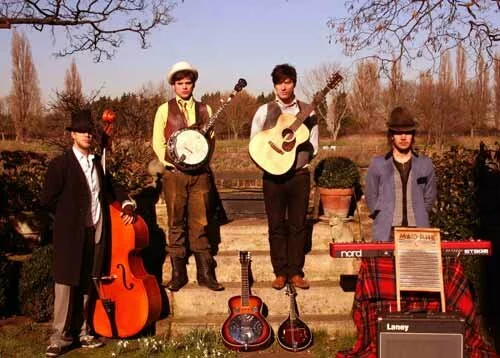 Something amazing just happened. An unstoppable force just collided with an immovable object. Mumford & Sons just covered the best song off of The National's newest album High Violet. The song is England. It's such a beautiful song. Here are some other pairings that would be almost as amazing as this:
1) If you got thinner when you ate Volcano Tacos
2) If Nickleback AND Pink stopped making music
3) If someone paid you $100 each time you watched an episode of Seinfeld
4) If democrats discovered financial freedom AND republicans discovered personal freedom
5) If The Beatles reunited and made an album of covers of other artists' covers of The Beatles.
Check out Mumford's interpretation of England: