Posted on 17. Apr, 2009 by The Gimcracker in Twitter Sucks
Sadly, most people on Twitter are tweeting because they are narcissistic and think people care about every mundane detail of their lives. To this day I have no idea how so many people became like this.
There is a way to use Twitter legitimately. It's actually the reason Twitter was built and how it was meant to be used, even if the founders of Twitter don't know it. It is illustrated in the image after the jump.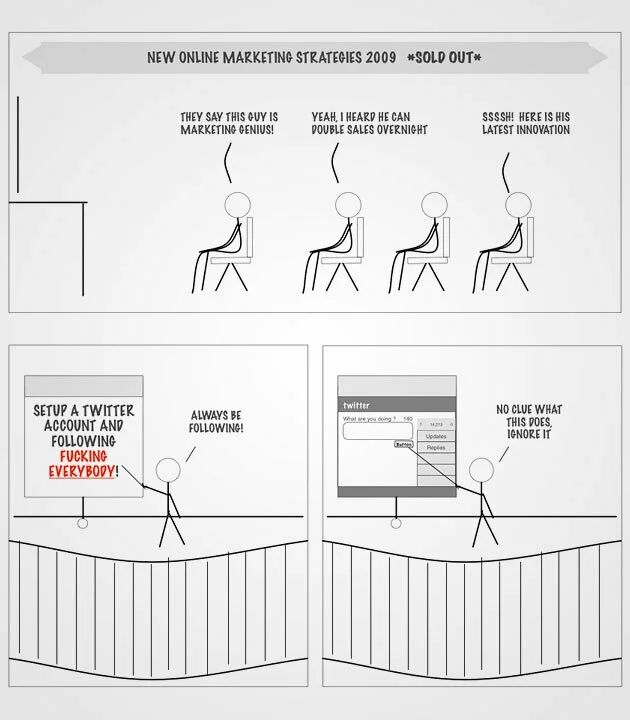 (Thanks, Contrast)
In case you didn't get that:
Step 1: Do not tweet
Step 2: Find people who have interesting things to say
Step 3: Follow those people
Step 4. Do not tweet
Step 5. Do not ever tweet
I'm not saying you're not allowed to use Twitter in any way you want to – you can do whatever you want. You don't have to listen to me because I'm not the boss of you. I'm just pointing out that you may be full of yourself. If you enjoy using Twitter the wrong way, I don't expect you to stop just for me. I also don't expect criminals to stop stealing things, as long as they're fine with being called criminals.