Posted on 01. Apr, 2009 by The Gimcracker in Blogging, Stuff On The Internet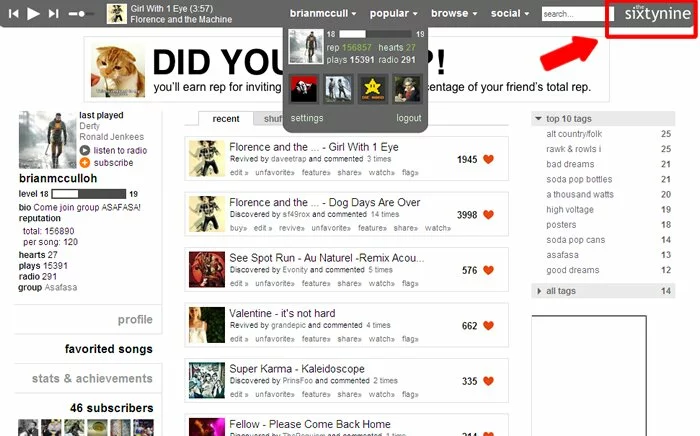 I wonder if people will even notice. They even went to the trouble of changing the favicon. That's what's great about this site – people will probably be offended by the sexual reference, but Sam & James don't care. They are truly doing this site exactly how they want to do it without selling out. This, along with the "Holy Sh*t" sound (from Unreal Tournament) that plays when you max-bump (now "max-heart") a song, are what make me love this site. Oh yeah and the music's great too. Check out Metric when you get a chance:
*Update* – looks as if thesixtyone flash players aren't connecting to the site. Hopefully that will be fixed soon.