Posted on 28. Aug, 2009 by The Gimcracker in Stuff On The Internet
This is today's Penny Arcade comic strip. It is probably one of my favorite PA's of all time. So simple. So Poignant.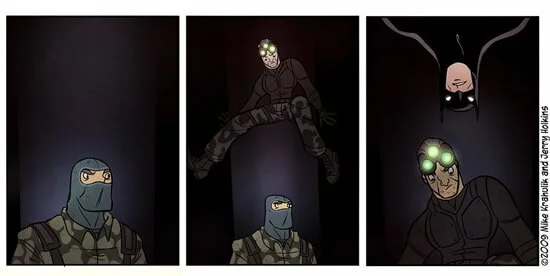 There should be another panel with Rorschach from Watchmen stalking Batman stalking the Splinter Cell guy stalking the goon, and then even one more panel after that with Chuck Norris stalking Rorschach. Whoa.
Update – another PA comic with the same style of circling plot: