Posted on 04. Apr, 2009 by The Gimcracker in Blogging, Top Fivers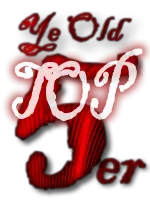 Two years ago today, on April 4th, 2007, the Gimcrack Miscellany (at that point named "B") dove into the annals of Interwebbery with its first post. Since then, lives have been changed, baby kittens have been born and slaughtered (probably somewhere – I know that's harsh), Taco Bell's Volcano Taco has come and gone, thesixtyone.com rocked my world and now it sucks (maybe not to me, but to a lot of people), Cloverfield came out, Twitter made the world retarded, and your mom started using the word "fail" more often than an inner-city high school English teacher.
You know what hasn't changed? How awesome TGM is. It is awesome.
I'm going to toot my own horn here and give you my top 5 favorite TGM posts from the last 2 years. Out of 183 posts (with a total of 939 comments – probably mostly about Katy Perry's boobs… /wrists), these are the best of the best (IMO).
Read this one if you like really scary animal attacks (where people are still alive at the end) and if you want to see where Reference Burst Theory™ originated.
Read this one if you love crazy coincidences that can't be explained.
Read this one if you are interested in natural phenomena and you want to see amazing videos about the crazy things fire can do.
Read this if you're at all a Radiohead fan. Footage from the concert!
Read this if you love to hate really bad movies.
Happy birthday TGM! We love you and are indebted to you!