Posted
December 3, 2009 by The Gimcracker
in Series
Top Fiver: Hottest Things Right Now
When you're talking about the top five hottest things right now, you have to think about all the popular things that everybody likes, and then you gotta just take the top five of them.
That sentence was written in homage to the great John Madden, because, yes, this post is very madden-esque and I'm totally pointing out the obvious. Still, it is fun to see how dominating certain franchises, institutions, and brands really are. Everyone knows Google is the largest search engine, but sometimes it's fun to see just how much more successful it is than Yahoo and MSN.
How did I choose this list? Well, it could have been something like Coke, McDonald's, Nike, John Deere, and Chrysler (jk Chrysler). But those things are old, and I wanted this to be a list of things that are particularly hot right now. That means things that have seen fairly large growth over recent years, and have clearly shown their superiority in what once was a competitive market.
So, without further ado, I give you the top five hottest things right now, listed in order of market share dominance.
#5. NFL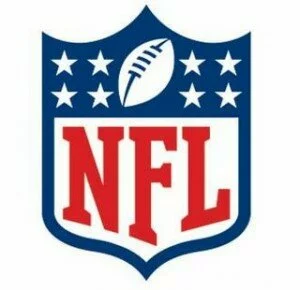 Market Share
30%
NFL is 15% higher than the next highest competitor, which is MLB at 15%. Market share has risen 6 points since 1985, while baseball has dropped 8 points in the same time period. More women watched the Super Bowl than the Academy Awards.
source, source
Why It's So Dominant
The NFL is not over-saturated and spread thin like MLB or NBA, as it only has 16 regular season games versus 82 games (NBA) and 162 (MLB), and is thus easier to keep up with (IMO). It is much more complicated of a game, with many more rules than most other sports because of all the possible situations that can arise. And unlike the NBA/MLB, you can't buy yourself a dynasty. For the last 50 years the Yankees and the Lakers/Celtics/Bulls have been in dang near every championship in their respective sport. Conversely, read these NFL football facts:
Of the 32 teams, 27 have made the playoffs in the past five years.
The NFC has sent seven different teams to the Super Bowl in the past seven years.
Three teams — Baltimore, New Orleans and Philadelphia — went from last in their division to first in 2006.
For 11 straight seasons, at least five of the 12 playoff teams were not in the postseason the year before.
One of every six games last year was decided in the final two minutes, or overtime. One of every four was won by three or fewer points.
Why It Doesn't Quite Have 100% Of The Market
There are only two reasons the NFL doesn't have 100% of the market. One is because it's only on for barely 5 months out of the year, leaving 7 months that have to be filled with other sports by default. The only other reason is because there happen to be a lot of gay men in the world, and they would rather watch gymnastics and swimming, and that's just the way it is God bless 'em.
#4. Nintendo Wii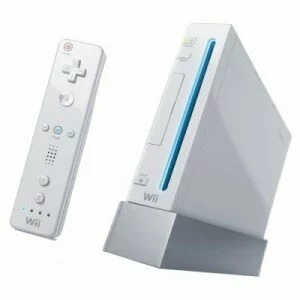 Market Share
47%
Wii is 16% higher than the next highest competitor, which is the Xbox 360 at 31%. Market share was at an all-time high of 65.6% in April 2008. The Wii has sold 56.14 million units in three years, which is over $14 billion in revenue, which does not include games or peripherals.
source, source, source
Why It's So Dominant
The Nintendo Wii is the front-runner of the 7th generation of console wars. Everyone either has one or is planning to get one, and the demographics range from ages 5 to 85 (although it should be noted that, similarly to the game Catch Phrase, Wii skills significantly drop off precisely at age 40). It is compact, glossy, soft-white, cute, and comes with wireless controllers, which means that your wife allows you to keep it in the living room. There are only a few buttons on the remote, which means the learning curve is shallow. It's very entertaining to bust out at parties and it takes some of the pressure off of hosting – another plus in the wife column. Finally, it's geared towards the casual gamer, comprising a large majority of the overall market.
Why It Doesn't Quite Have 100% Of The Market
Simply put: technology. It doesn't have HDMI outputs and is not capable of hi-def graphics or 7.1 surround sound. Because it is geared towards the casual gamer, hardcore gamers tend to go for the Xbox 360 or the PS3 (or PC for true gamers) due to their expanded selection of maturer games (shooters and games with more adult content). Also, you cannot use it to play DVDs, let alone HDDVDs (LOL) or BluRays.
#3. Facebook
Market Share
46%
Facebook is 26% higher than the next highest competitor, which is MySpace at 20%. Within Facebook is an application called Farmville, which at 69 million users has more users than all of Twitter. In August 2008 Facebook acquired 100 million users, and one year later it jumped to 300 million.
source, source, source
Why It's So Dominant
Facebook opened up their community from college students to the whole world. Then they did something even smarter: they opened up their site for third party development by allowing Facebook Apps. Then they told everyone on Facebook to tell their moms and grandmas about it and BAM – 300 million users. They have appealed to every demographic there is: kids, old people, software developers, entrepreneurs, extroverts, introverts, emo Twilight fans – you name it. When you create a product that thousands of other people can use to make big bucks for themselves, you have created a self-perpetuating product, and thus a successful product.
Why It Doesn't Quite Have 100% Of The Market
There is a formula for this, and it's not very pleasant but it needs to be expressed:
Sexual Predators + Privatized Facebook Profiles + Large Portion Of MySpace Users Are Dumb = MySpace Market Share Increase
There is another formula that has recently been submitted, and it can be expressed thus:
Casual Facebook Users + Surge Of Grandmas Logging On = Deletion Of Accounts
However, this formula does not impact the overall market share, so it has been overlooked by many analysts.
#2. World of Warcraft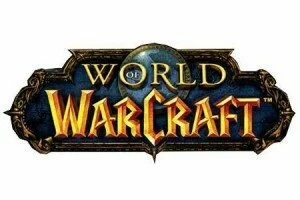 Market Share
62%
WoW is 54% higher than the next highest competitor, which is Runescape at 8%. WoW has surpassed 12 million monthly subscribers, with 40% of players possibly addicted. WoW takes in over $2 billion in subscription revenue per year, which does not include the cost of the actual game or expansion packs. That is 20% of what the entire video game industry was in 2004.
source, source
Why It's So Dominant
Where to begin? I'll just start writing steam of consciousness starting now: shallow learning curve, balanced factions and classes, unique graphics and game engine, fast & polished combat system, thousands of weapons and pieces of gear, unlimited & ever-increasing content, up to 40 man cooperative raids, competitive guild systems, insanely easy to use content patch software, scalable game graphics (runs on any old computer), user base is comprised of lots of casual gamers, extremely satisfying & addicting leveling system.
Why It Doesn't Quite Have 100% Of The Market
I suspect all the subscribers to other games such as Runescape and Everquest also have WoW accounts, in which case you could make the argument that it has 100% of the market covered. Yes, there are a few people out there with Pop Aversion Theory™, but they're not fooling anyone.
#1. Apple iPod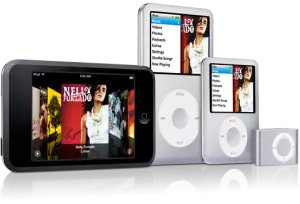 Market Share
71%
Apple is 60% higher than the next highest competitor, which is Creative at 11%. Of the top 10 individual MP3 players on the market, 9 are made by Apple.
source, source
Why It's So Dominant
Hardware, hardware, hardware. No other company consistently releases new innovations in hardware like Apple. From the click wheel to the color screen to music videos to cover flow view to recording video to the touch screen to WiFi access, Apple has upgraded its music players nearly every year since their inception. Also, companies like Microsoft and Creative do not have online music stores. Apple's iTunes is still the largest online music store, and it really only works with the iPod, so guess which MP3 player people tend to buy? They also come in lots of trendy colors, which makes girls love them too. One time I tried to buy a Nano at the store but all they had was pretty pink, blondie blue, girly green, and ovarian orange (or something like that).
Why It Doesn't Quite Have 100% Of The Market
No matter how great your product is, someone will figure out a way to make a way crappier and less feature-rich version for less money. Creative did this with its Sensa model, and everyone who shops at Walmart bought two each from a Bleak Friday kiosk. What they didn't know was the Sensa is programmed to play 666 songs and then disintegrate.
There you have it. Maybe I'll revisit this list in 20 years and it will be Roller Derby, Nintendo Virtual Boy 2, eHarmony Apps, Grand Theft Auto Online, and, uh, iPod again.